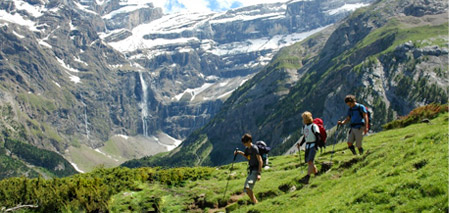 Hiking guided tours in the Pyrenees
Come walk in the Pyrenees.

We offer a wide range of tourist proposals competent in the Pyrenees, at a good price, so you can enjoy the most spectacular routes of our Pyrenees.

Wonderful routes, places that you have not ever seen before, explosion of color and nature.

Experience the Pyrenees!
Pyrenees hiking: the best selection of houses, tours and activities